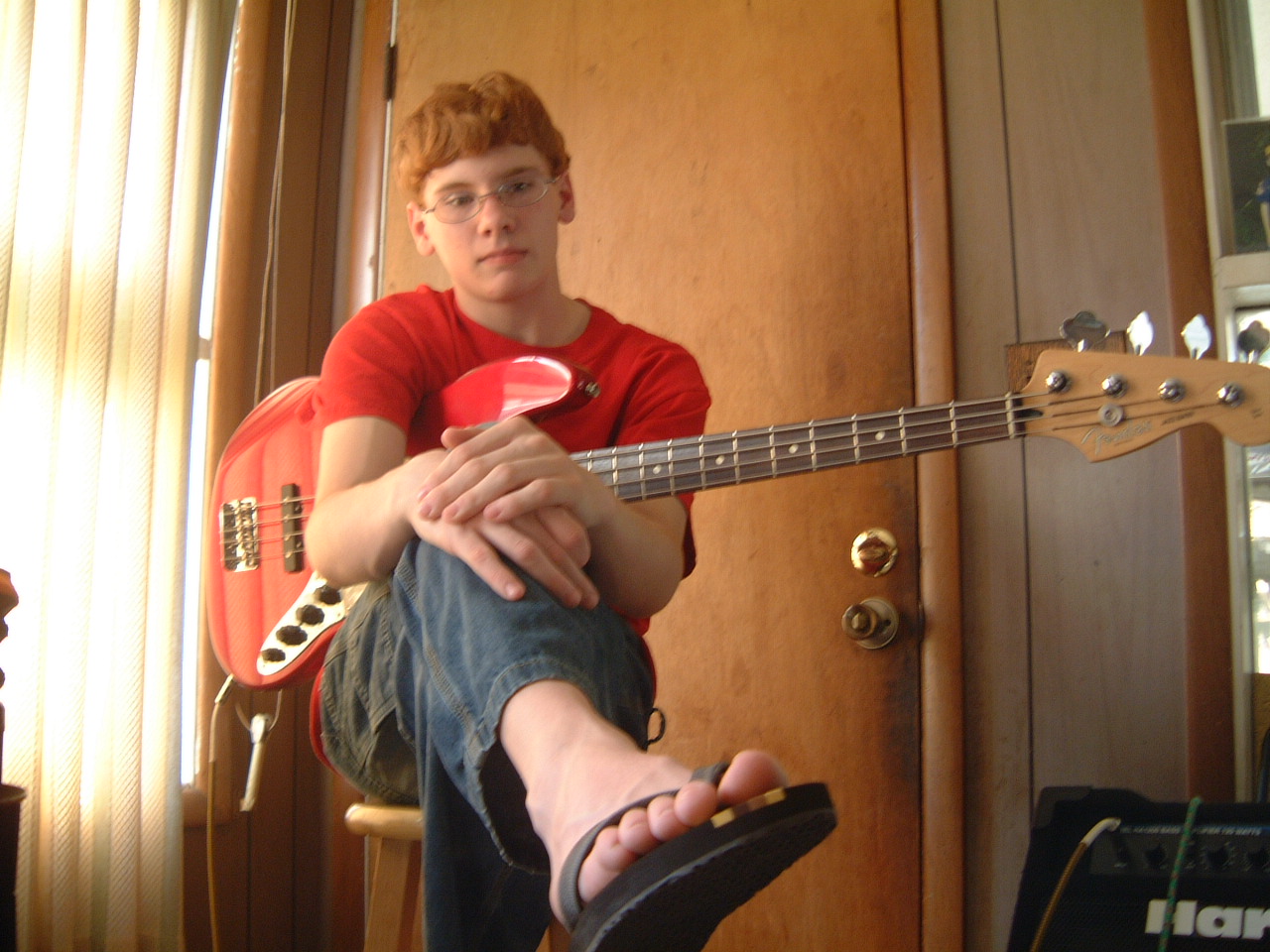 Matt Pattley
(bass)
Years playing bass: " 2 years."
Favorite colors: "Favorite colors are purple and yellow."
Birthday: "June 22, 1989"
Age:" I'm 14."
Side projects: none
Interesting facts: "Never eaten a hamburger...i got purple Chucks. "
Favorite Movies: "Dumb and Dumber, Wayne's World, SLC Punk, Inherit the Wind."
Favorite Food: "Lobster."
Favorite genres of music: "Ska!"
Sad facts: "Never kissed a girl. I'm also finally is able to wear mens pants!"
Favorite Bands: "Catch 22, Less than Jake, Five Iron Frenzy, Mustard Plug, MxPx, Rancid, Relient K, Flogging Molly, Anti-Flag."
Gear: "Usually use a Fender Deluxe Active Jazz Bass through a Fender Bassman 100."
Music awards: "Won outstanding soloist in the Music in the Parks Competition."